Tyre Racking – Pros, Cons & Best Solution
Blog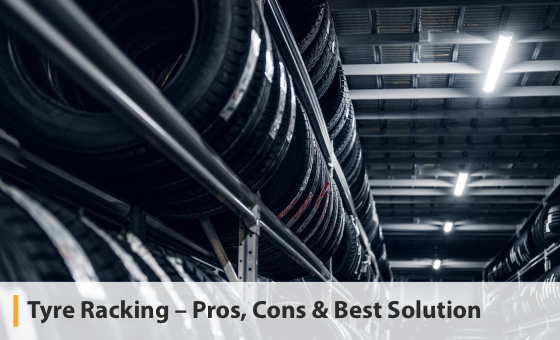 Introduction
Recently we were contacted by a large 3PL company to design tyre racking for one of their clients. At first it fairly seemed easy and a piece of cake. However, when the details of variable SKU's were shared, it became evident, it will require a brain storming session to design an optimal storage solution. The challenge was to design not with just one type of tyres but for different vehicles like trucks, cars & scooters.
While it was decided to store truck tyres on the ground as the SKU's were only handful, we would have to come up with an idea to store cars & scooters inventory. Having researched so much information, I thought it would a good idea to share with you in layman terms.
To design a storage system for tyre's, one of the first thing to keep in mind is certain characteristics of tyres. Tyres are central to movement of all vehicles and hence they come in different sizes, material and weight.
Environmental conditions play a big role in the storage of tyres whether they are to be stored in warehouses, commercial premises or car workshops. It is also important to store them indoors in order to prevent any cracks being exposed to outside temperatures. It must be stored away from direct sunlight at room temperatures with low humidity and proper ventilation. It is also advisable to keep them away from workshop area that animates heat from running engine and pipes. The area should also be free of any chemical substance and should be regularly cleaned and kept dry.
Let us understand some of the characteristics of Tyres Storage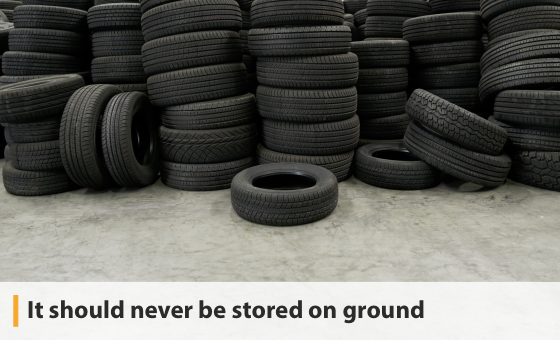 1. It should never be stored on ground
Tyres should never be stored on the ground to prevent humidity. It should ideally be placed on racks or at least on pallets.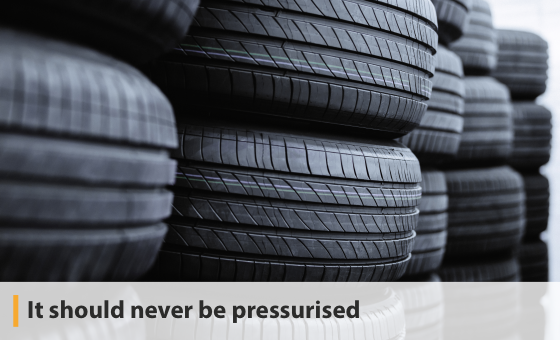 2. It should never be pressurised
Tyres should never be placed on top of each other as pressure will create compression which will deform the tyres and their future working condition.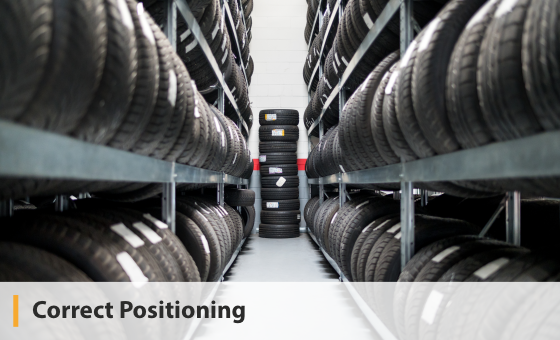 3. Correct Positioning
Tyres without rim should be stored vertically and should be turned regularly to prevent any type of deformation. If they are stored with rim, they should be inflated and stored vertically for a shorter duration.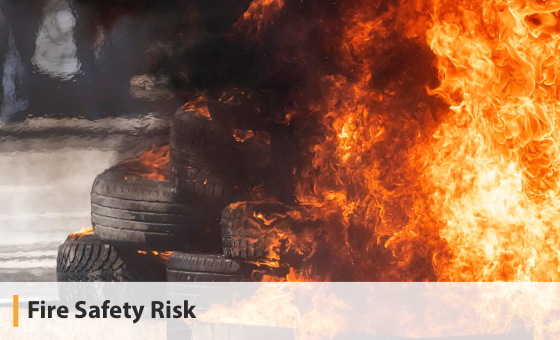 4. Fire Safety Risk
Being a rubber product it is highly combustible, fire risk is a possibility hence fire prevention and sprinkler system should be in place.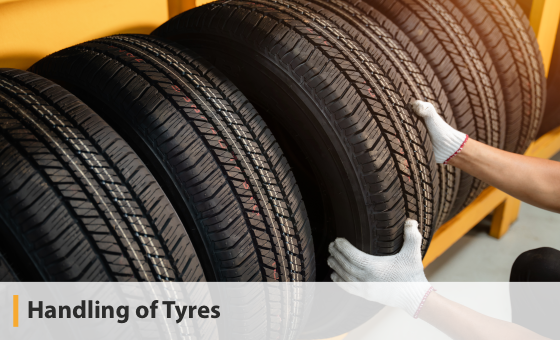 5. Handling of Tyres
Tyres should be handled with care especially with automated systems.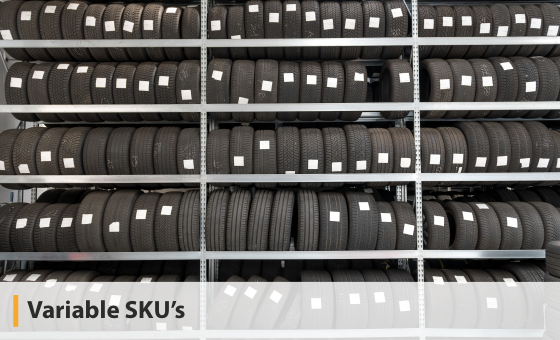 6. Variable SKU's
Tyre comes in many SKU's with many weight & sizes, hence proper reference number should be allotted before assigning a vertical slot storage.
The best solution recommended is picking system adapted to tyre racking. The Industrial storage system will allow manual and direct storage with access to all SKU's, allows stock rotation and reference keeping. It is also a very versatile system, which is completely adjustable.
If you require a specific solution or more information on storage solutions products visit jaystoargesolutions.com . Call us today to help you make an informed decision on +91-9146064222 / 23 / 61 / 62 / 63 / 64 or email us your querries on sales@jaystoragesolutions.com to fix an appointment for a short 30 minutes VC with our sales team and learn how we can help you with solving a big problem of small items.
Look forward to hearing from you. Until next time…
Contact Now